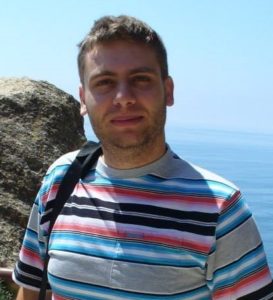 The resistance to drought is a main direction of research work at Dobrudzha Agricultural Institute
Chief Assistant Dr. Hristo Stoyanov
02.09.2022
There is an increasing interest to the breeding of Dobrudzha Agricultural Institute. The farmers are looking for not only wheat, but sunflower as well. This interest to the varieties and hybrids developed at our breeding center is determined by the drought persistent during the last years.
Dobrudzha is a typical arid region. The fact that after 2015 there were several humid years does not imply we live in an area with dependable rainfalls. Therefore, our breeding is always directed toward drought resistance with regard to duration of the vegetative growth and the architectonics of the plant itself. This is supported by the results from this economic year after wheat was harvested. Certain cultivars yielded up to 900 kg/da.
The mean production yield at Dobrudzha Agricultural Institute is about 600 kg/da. In our seed production fields with the highest category of seeds some cultivars yield as much as 850 – 900 kg/da. These are Pchelina, Korona, Merilin, Kalina, Kosara and Nikodim. Our attention is also focused on an exceptionally good cultivar – Rada, which yields over 800 kg/da in the mass crops. In general, the registered productivity is very high.
An evidence for the plasticity and resistance of the cultivars to drought is the demand of seeds from Bulgarian wheat in neighboring Turkey. This year too, we have orders from there. At this stage, about 750 tons of seed have been prepared for the autumnal campaign, 150 of which are already traded. Such countries as Romania, Northern Macedonia and even Greece are also interested in our breeding.
One of the factors attractive for the agricultural producers is the economic efficiency of our cultivars. In practice, the farmers can obtain higher yields with less input. This is important for direct production in the current reality.
The breeding of sunflower involves hybrids grown with different technologies, which meet the demand of the agricultural producers for clear fields and various types of resistance. The harvesting of this oil seed crop gave different results depending on the available local rainfalls. In Dobrich district, there are areas without any rainfalls for the last two months. In other locations, the rainfalls were as scarce as 10-15 l/m2.