The breeders of Dobrudzha Agricultural Institute have developed the first Bulgarian sunflower hybrid, which is resistance to race H of the parasite Orobanche.
Krasela is a conventional medium early hybrid (duration of the vegetative growth: 115 – 120 days), with linoleic type of oil, medium-sized black seeds with weak lateral gray stripes. The plant height may reach up to 145 – 150 cm, the head diameter is 22-24 cm, and 1000 kernel weight is 68 g. In drought years the yield is as high as 3.5 t/ha, and under conditions of optimal moisture – 4.2 t/ha. Oil percent in seed is 52 %. The hybrid is resistant to downy mildew (race 731) and is the first Bulgarian hybrid resistant to broom rape race H, which is the most aggressive one; if present in the soil, it can reduce the yields to zero levels.
The hybrid is moderately resistant to phoma, phomopsis and alternaria. The optimal crop density is 65000 plants/ha. It does not have any special requirements to the growing technology. The female and male lines flower simultaneously and can be sown at the same time for production of hybrid seeds. Hybrid Krasela is grown successfully in years with minimal moisture and in regions with infection of the most aggressive races of the pathogen of broomrape. It is suitable for growing on the entire territory of Bulgaria due to its resistance to all races of Orobanche identified and widespread in the country up to now.
In the innovations competition of the Internation Exhibition AGRA 2022 in Plovdiv, hybrid Krasela was a winner as the first Bulgarian sunflower hybrid  resistant to race H of the parasite Orobanche. This is the third winner hybrid of DAI, following Deveda in 2019 and Enigma in 2020.
Hybrid Krasela was approved with order No РД 12-2 from 17.02.2021 of the Ministry of Agriculture and Foods for enlisting in the Official Varietal List of Republic of Bulgaria. The hybrid is soon to be registered in Ukraine.
Dobrudzha Agricultural Institute is the largest breeding center of sunflower in Bulgaria. Here the conventional breeding methods and the traditional agronomy practices are successfully combined with innovative approaches and this is the ultimate formula for the success of the new high-yielding varieties and hybrids with enhanced quality parameters.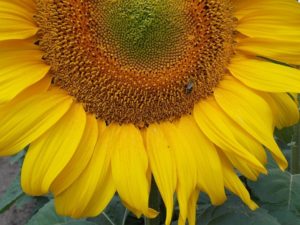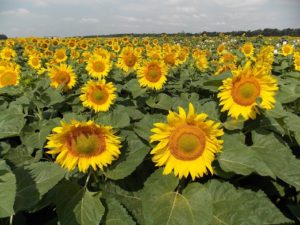 Hybrid Krasela
---