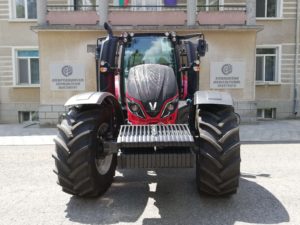 The production sector of Dobrudzha Agricultural Institute was established in 1953. It was given the status of experimental base to check and introduce the research achievements: accelerated propagation of new varieties and hybrids, basic seed production, rearing of breeding animals.
PLANT BREEDING
The main activities of this sector are production of pre-basic and basic seeds from the major crops subjected to breeding at the institute, and production of forage for the livestock farms. These activities are carried out by applying modern agronomy practices, allowing the realization of an optimized demo model of a contemporary farm, equally useful for beginners and professional in the agribusiness.
---
REARING OF BREEDING ANIMALS
There are two farms for rearing of breeding animals within the Production sector: cattle breeding and sheep breeding farms.
The main breed in the cattle farm is the speckle park cattle. A herd of 450 animals is maintained.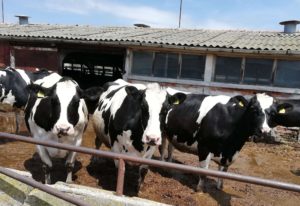 Sheep rearing is represented by the northeastern Bulgarian fine-fleeced sheep developed in the region of North-east Bulgaria as a result of
purposeful breeding since 1952. Although in 1972 Dobrudzha Agricultural Institute officially closed its breeding program of animals, the only herd of this breed type is still successfully reared here, consisting of about 1300 animals. This type of sheep is among the endangered breeds and since 2013 it has been funded by the national Fund for Agriculture. In the recent years, the experts in animal breeding are paying special attention to the fine-fleeced breeds since they are the basis for propagation of the meat breeds of sheep.
The assessment of the experts from the national Executive Agency for Breeding and Reproduction in Livestock, who perform annual bonitisation of livestock, is that at Dobrudzha Agricultural Institute "1st rank breeding of fine-fleeced sheep is carried out".
---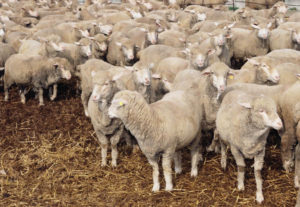 The institute is participating on annual basis in the National Exhibition of Animal Breeding in Sliven, Bulgaria, with elite young animals from the northeastern Bulgarian fine-fleeced sheep breed. Each year, the institute is being given certificates and awards for its elite young rams.
SUPPORT UNITS in the production sector are the feed mill, storage facilities, machinery park, repair shop, and transportation unit, which assist the research work and the economic activities of DAI.