Dobrudzha Agricultural Institute is maintaining successful and fruitful cooperation with a number of research institutes, international centers and companies from all over the world, which consists in exchange of cereal and leguminous varieties, sunflower lines and hybrids, breeding materials for experimental purposes, research data and experts.
Besides the long-standing traditional relationships with a number of research institutes from Russia, Ukraine and Romania, our institute maintains beneficial cooperation with respected companies from France, Switzerland, USA, Turkey and Republic of North Macedonia.
The results from the cooperation with leading American (Pioneer, Monsanto, Novartis, Decalb) and prestigious French companies (Prograin Genetique, Euralis Semences, Soltis, Rustica, Limagrain) are a large number of sunflower hybrids, which have been and are being tested at the Executive Agency of Varietal Testing, Field Inspection and Seed Control of Bulgaria, or are grown in the trial fields of private companies.
By developing original own and joint hybrids with the participation of foreign companies, possibilities are open for registration of our research products abroad and for signing license and seed export contacts with commercial purposes. Thus, the sunflower hybrids Albena, San Luka, Santafe, Alsion, Alise, Aliance (France), Allstar (France, Italy), etc. were registered. A large part of the hybrids were enlisted in the official varietal lists
Foreign companies are increasingly interested in the Bulgarian grain cereal crop varieties. There is on-going active co-operation with companies from Republic of Turkey, and as a result, a number of exclusive license agreements and variety testing contracts have been signed. During 2016 – 2022, 12 Bulgarian cultivars were enlisted in the varietal list of Republic of Turkey, including 7 common winter wheat varieties – Enola, Lazarka, Merilin, Bozhana, Dragana, Iveta and stoyana, 1 durum wheat variety Severina, 1 triticale vaiety Respekt and 3 barley varieties – Ahat, Tangra and Oniks.
Although without official agreements, high-level relations are maintained with a number of companies and research institutes from France, Germany, Japan, Canada, USA, Hungary, Belgium, Denmark, etc.
Long and short-term specializations are done in Germany, France, USA, Japan, Belgium, Israel, Canada, China, Russia, Ukraine, Serbia, Austria, the Netherland and other countries, participation in international training courses, and exchange visits within the Erasmus+ Program.
The institute initiates, organizes and participates in numerous international events – symposia, conferences, workshops and seminars. In the last few years, it organized and hosted two international scientific conferences:
International scientific conference on Modern breeding and agro technology of field crops – a guarantee of security in agriculture, held in Albena, Bulgaria, on 26th – 27th September 2018;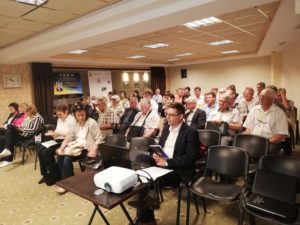 ---
Albena,26-27.09.2018 
---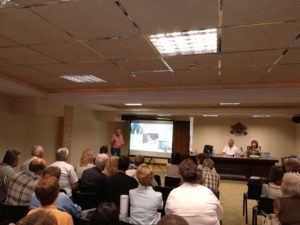 ---
Dobrich, Park Hotel Izida, 05-06.06.2019
---