WE PROVIDE EXPERTISE FOR SAFE AGRICULTURE!
Dobrudzha Agricultural Institute is a national research center for breeding and agri-technology of field crops. It is the largest institute within the Bulgarian Agricultural Academy. It is located in North-East Bulgaria, in the plain of South Dobrudzha, in the land of Petleshkovo village about 5 km to the south of General Toshevo town.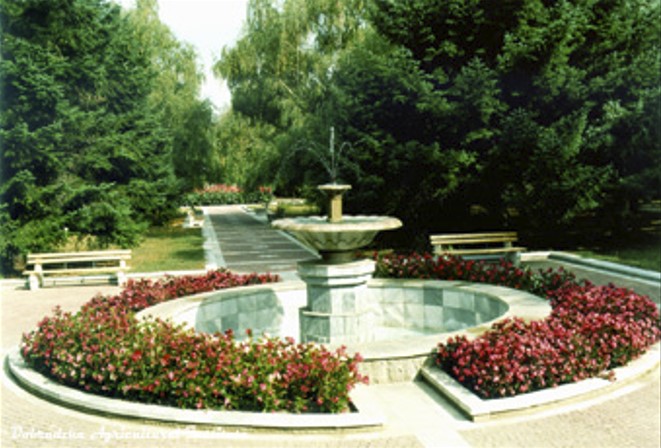 ---
MAIN ACTIVITIES:
developing of new improved varieties of grain cereals and leguminous crops, varieties and hybrids of sunflower and the respective agronomy practices for their cultivation;
developing of new biotechnology methods for breeding of field crops;
collection and study of plant genetic resources;
production of basic and pre-basic seed of certified origin and quality;
rearing of elite breeding animals.
---
DOBRUDZHA AGRICULTURAL INSTITUTE AND BULGARIAN AGRICULTURE
The activities of Dobrudzha Agricultural Institute – breeding, researches and seed production, are carried out on an area of 21361 da of state-owned agricultural land in the vicinity of villages Kremena and Trigortsi (Balchik municipality) and Petleshkovo (General Toshevo municipality). The land has been provided for free use by the Ministry of Agriculture and Foods.
Dobrudzha Agricultural Institute produces pre-basic and basic seeds of a wide range of own and joint varieties and hybrids of field crops: wheat, sunflower, bean, which are then provided to agricultural producers from the region and other parts of Bulgaria.  
Back in time, the common winter wheat cultivars developed at the institute, have occupied in certain periods over 80 % of the areas sown with wheat in Bulgaria. In the last decade, 15 new common wheat cultivars of Dobrudzha Agricultural Institute were registered in Bulgaria, and another five cultivars developed in the last two years are to be introduced in production. Annually, about 9 000 da are sown with cereals (common and durum wheat, barley and triticale).
About 3200 tons of commodity produce and about 500 tons of basic seeds are annually produced, which are then provided to farmers from the region and other parts of Bulgaria. The seeds of Dobrudzha Agricultural Institute are of authentic origin and high quality and therefore guarantee secure agricultural production; they are  preferred and demanded by the Bulgarian agricultural producers.
In the last decade, 25 new sunflower hybrids developed at the institute were released. A large number of them were also registered in Rumania, Ukraine, Russia and Moldova. The institute produces pre-basic and basic seeds for production of hybrids. The hybrid seed production is carried out on an annual basis on an area of 20 da, from which about 1.5 tons of hybrid seeds are harvested. Based on license agreements for seed production, another 12 tons of hybrid sunflower seeds are also produced.
A top achievement in the history of Dobrudzha Agricultural Institute was the development of hybrid Albena in 1986, which was registered in Bulgaria in 1988 and in France in 1989. It was approved as a world standard in the group of early maturing sunflower hybrids, and at the beginning of the 1990s, it occupied over 40 % of the areas with sunflower in France.
The leguminous crops also have an important role in the breeding work of the institute. The bean varieties developed here and registered in the last decade are five: Pukliv 2, Vezhen, Ustrem, Blyan and Skitiya. The latter four of them are with erect habit and suitable for direct mechanized harvesting. Cultivar Vezhen is with white-and-red seeds and is suitable for organic production. About 15 tons of bean seeds and 6 tons of lentil seeds are annually produced from own varieties.
In parallel with the main crops (common winter wheat and sunflower), breeding and introducing in production of the following crops is also carried out: durum wheat, triticale, barley, lentil, chick pea, pea, vetch and the leguminous species bitter vetch and pea vine, which are rich in protein and suitable for forage.
Dobrudzha Agricultural Institute maintains close contacts with the agricultural producers from Dobrudzha region and all other parts of Bulgaria. To promote the research products, the institute is organizing annually Open Days with visits to the production fields, discussions on topical issues of grain production and business contacts. Thus, the necessary relation between the agricultural science and practice is ensured.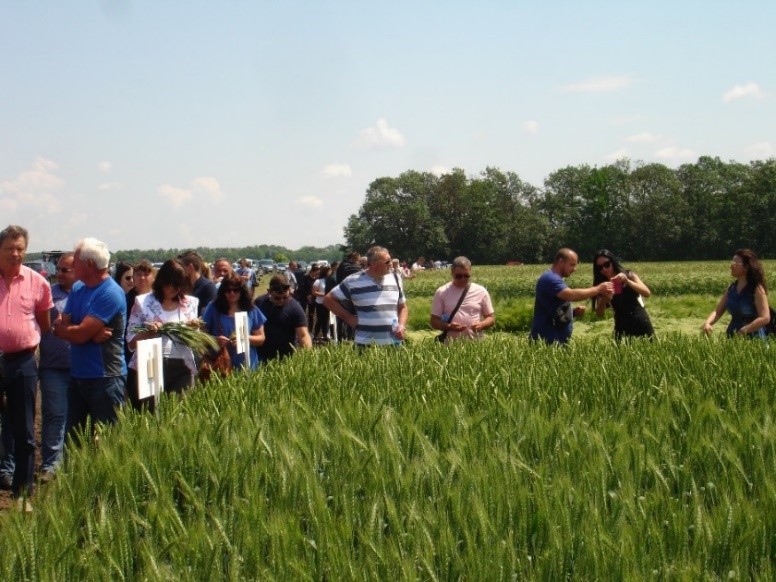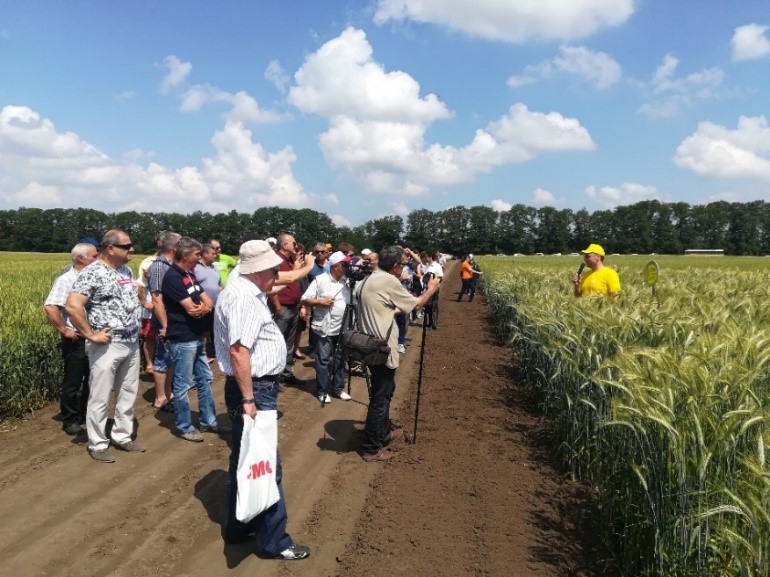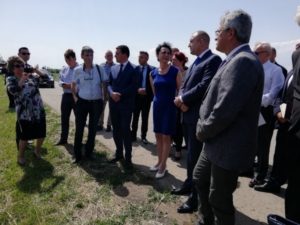 The research products of the institute are widely popular due to regular participation in regional, national and international trade fairs.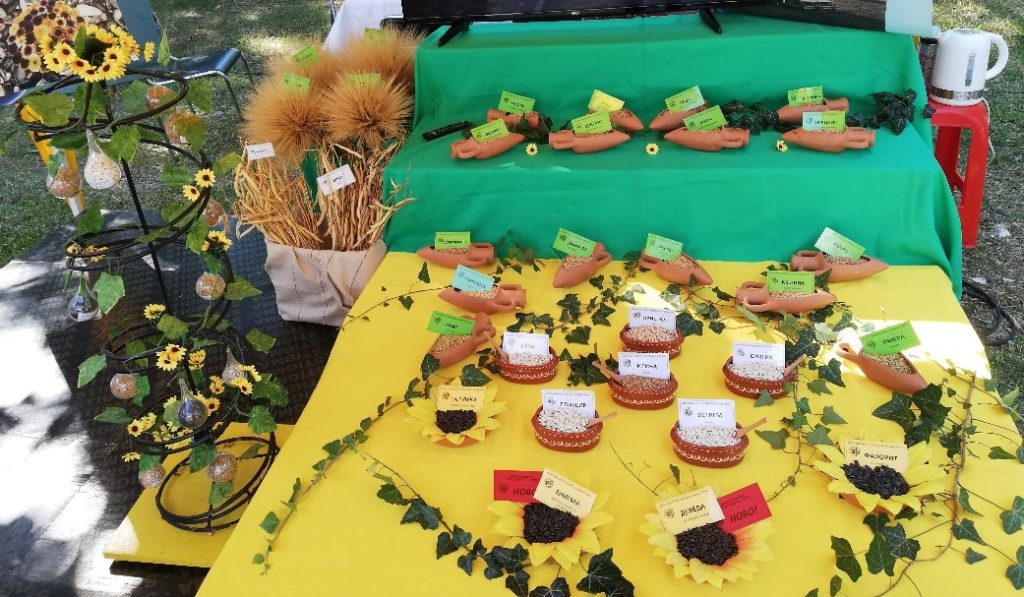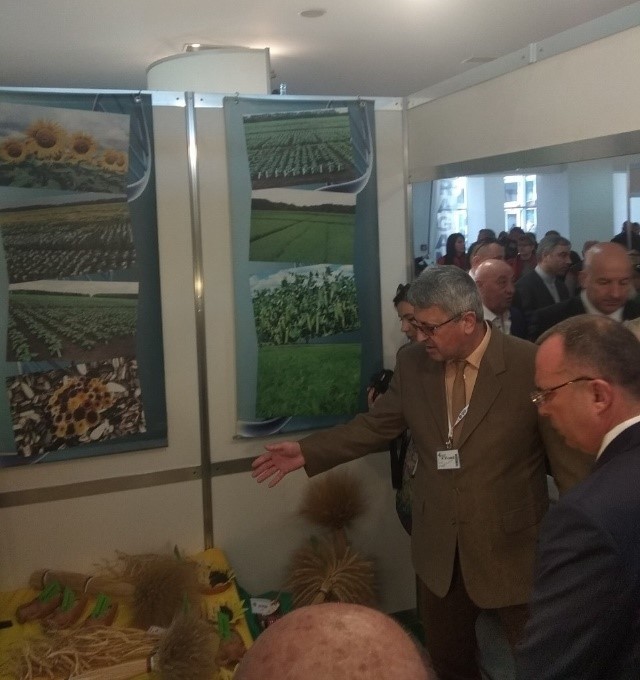 ---
NEWS
Вижте всички новини»
---
HISTORY
Agricultural science in Dobrudja has a long and multifaceted history. The historical prerequisites for its emergence lie nearly a century ago, when, by virtue of the Bucharest Peace Treaty of 1913 and the Neue Peace Treaty of 1919, Southern Dobrudja unjustly entered the borders of Romania. It was returned to Bulgaria only on September 7, 1940 with the signing of the Craiova Peace Treaty. Read more » 
---
BUYER PROFILE
Details regarding byer's profile Read more »
---
CONTACTS
Dobrudja Agricultural Institute, General Toshevo
E-mail: office@dai-gt.org
---
Director
Iliya Ivanov Iliev
Tel.: +359 58 603125
Read more » .
---
Chief Accountant:
Mariyka Lozeva
Tel.: +359 58 653251 
---
Sales Department:

Теl.: +359 58 653275; +359 899 883 037
E-mail: sales@dai-gt.org
---
Publishing
Assoc. Dr. Nina Nenova – Editor-in-Chief Ch.
Assoc.Dr. Hristo Stoyanov, Ph.D. – Technical editor
Dobrudja Agricultural Institute City. General Toshevo 9500
Tel.: +359 58 603125Е-mail: fcs@dai-gt.org; hpstoyanov@abv.bg